The Emerald Awards is a prestigious event hosted annually by the Washington Multi-Family Housing Association (WMFHA) to recognize excellence in the multi-family industry.
The team at Pillar Properties practices excellence every day with our shared commitment to exceptional service, we call it being Quietly Awesome.
Speaking of Quietly Awesome, Maintenance Supervisor of the Year is a major category and we are bursting with pride for our maintenance supervisor, Joel Sanders for winning this award!
We are not surprised the judges were impressed with both his technical and leadership skills. Joel has mentored The Meyden maintenance team to consistently exceed resident expectations. We frequently hear from residents about the outstanding work performed by Joel and his team.
Sanders was not only excited, but humbled to receive this recognition. "The nomination means as much, if not more than the award," Sanders said. "Knowing that my team members and peers believe I stack up to the industry's best performers means the world to me."
Having the team together at the ceremony to share in the excitement and cheer on Sanders as he took the stage made the evening even more special. The Meyden team as well as the entire team at Pillar Properties are incredibly proud of Sanders and congratulate him on this well deserved honor.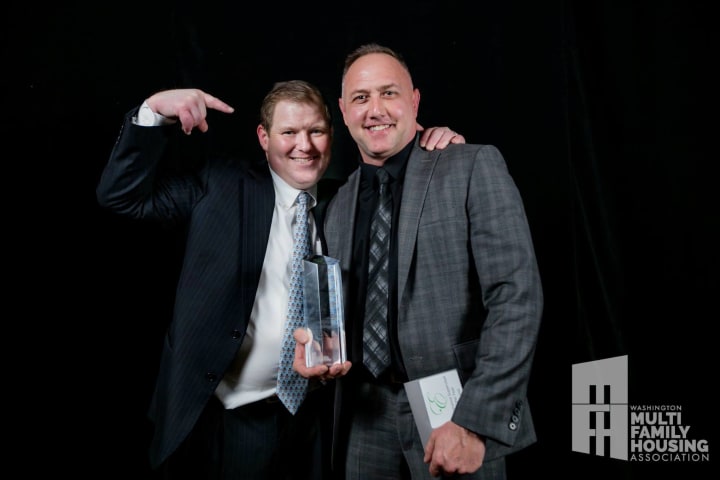 Pillar Properties president Billy Pettit joining in Sanders's photo to commemorate his big win!